Description
Immortality is the process of living forever either naturally or unnaturally, being beyond death in a certain way. Deities and Embodiments of things are most commonly immortal.
Types of Immortality
Eternal Life Immortality

Classified as simply not dying as long as you aren't killed by something or natural causes. This is the least effective form of Immortality. Notable examples are: Shinto Deities and World of Warcraft Draenai.
Ageless/Natural Causes Immortality
Classified as immunity to diseases, natural death, and aging. Notable examples are: The Gods of Olympus, Master Roshi, and Vampires.
Bodily Immortality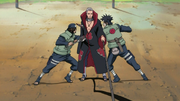 Classified as living as long as your body exists in any way, shape, or form. Notable examples are: Hidan, and Majin Buu.
Undeath/Non-Sentience Immortality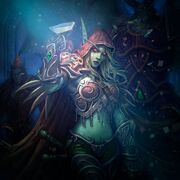 Classified as existing as a being that is neither alive or dead. Notable examples are: Zombies, Robots, and Elemental Golems.
Spiritual Immortality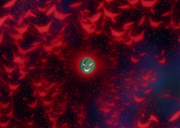 Classified as existing as a spirit that does not move on to the afterlife, or your spirit will reform your body as long as the spirit exists. Notable examples are: Zamasu, Saint Seiya Saints and Gods, and World of Warcraft Demons and Titans.
Bound Immortality
Classified as existing as long as a place, object, or being exists or lives. Notable examples are: Voldemort, WoW Demons, Darkseid, Deadpool, and Abstract Entities's M-Bodies.
Abstract Immortality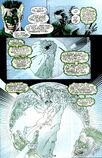 Classified as being able to return from non-existence. Notable examples are: Darkseid, Xenoverse Zamasu, and The Specter.
Absolute Immortality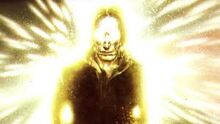 Classified as transcending death and non-existence completely, cannot die or be erased under any circumstances. Notable examples are: The One Above All, Pralaya, Azathoth, The Presence, MoM, Ghost Riders.
Trivia
Deadpool's immortality curse was given and removed by Thanos.
Garlic Jr is the first Dragon Ball character to obtain immortality.
Immortality doesn't always equal victory, in most cases it can be a fate worse than death as you can be left as a bloodied pulp on the ground still alive, sealed away for years or even for eternity, or dismembered and scattered around various places while still alive.